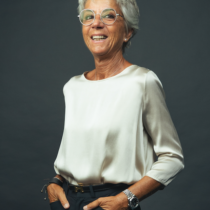 My name is Manuela and I've been working in the buying and selling real estate branch for over 10 years. After short experiences in other agencies, in 2006 I established Living Solutions.
My place is with the client: I manage face-to-face relationships with those willing to sell their house and those willing to buy a new one. I support the client through every step up to the deed, always ready to suggest and provide my experience: the most important result for me is a happy and satisfied client.
I studied to become an interior designer, and I always enjoy to provide this quality of mine to give a surplus value to your new house.
I love my 2 children, golf, travels, modern art and design: I live in a loft and my favourite destinations are Forte dei Marmi and Capetown. My biggest dream is to turn an old factory into residential lofts.
---
Contact Details
---
Send a Message